City Business School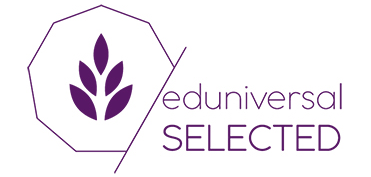 ---
Russia, Eastern Europe
CONTACT
Gorbunova st.,2, bld.3
121596 Moscow, Russia
8 903 523 91 23
Description about City Business School
City Business School is a business school of a new type combining elements of classic business education and the latest educational solutions and technologies.
Thanks to innovative services and the best Learning Management System in the CIS, the School students acquire all the necessary skills for both professional and personal rapid growth.
City Business School is a modern institution based on advanced technological infrastructure and traditional business learning concepts.
CBS develops and uses online learning technologies including tutorial support, video lectures, multimedia interactive training tools, individual/group activities and workshops. CBS has developed its own Learning Management System (LMS), which allows synchronous/ asynchronous interaction between students, faculty members and business practitioners. The system is available 24 hours a day.
City Business School delivers a full range of business education programmes and courses, including highly specialized areas, developed in the light of the industry specifics. Practice, flexibility and accessibility of our programmes make them a perfect solution for all who value their time and want to plan their own resources.
Due to the high quality of education materials, the logic of the educational process and the professionalism of our faculty, CBS alumni achieve impressive results in their business activities.
STUDENTS
Total Number of Students: 3,000
Number of Local Students: 72%
Number of International Students: 28%
Number of Bachelor Students: -
Number of Masters Students: 511
Number of PhD Students: -
Number of Graduates: 188
Number of Alumni: About 2,000

Academics
Number of Professors: 26
Number of Degree Programs: -

| Bachelors | Masters | Executive |
| --- | --- | --- |
| - | 2 | - |
School Recognition:
International Accreditations: -
National Accreditations: 1

President
Ms. Yulia Budishevskaya
partnerships
Number of Partnerships: 8
Partnerships signed through the Eduniversal Convention: -